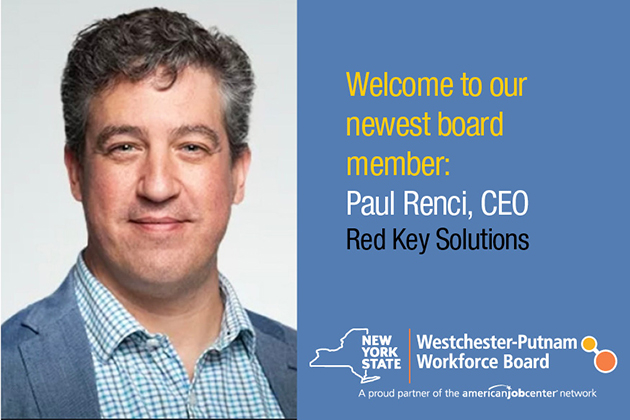 Paul Grenci joined the Westchester-Putnam Workforce Development Board (WPWDB) in October 2019. He is currently the CEO at Red Key Solutions, an Information Technology firm based in White Plains, New York which has been in continuous operation since 2002.
Red Key prides itself on being a forward thinking, socially responsible business and Paul looks forward to giving back to the community by helping the WPWDB meet today's workforce challenges. Red Key runs a paid-intern program that draws candidates from White Plains Education and Training Center (WPETC), BOCES, the WCC Technology and Security School as well as anyone interested in a career in IT.
Paul is a life-long resident of Westchester County who received his BS in Engineering from Rensselaer Polytechnic Institute in 1995. Welcome Paul!