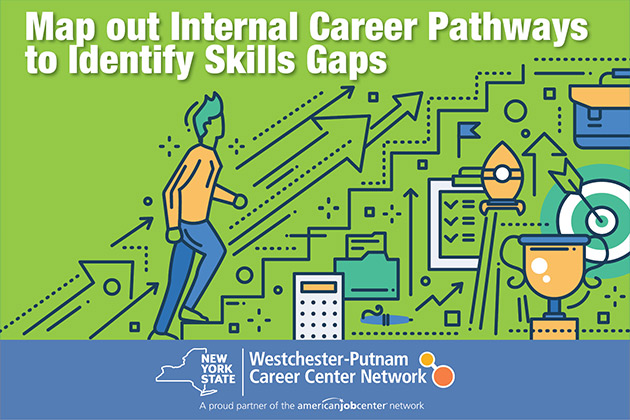 By Allison Madison, President, Madison Approach Staffing, Inc.

Most people strive to have a career rather than just a job and it's common for career counselors to map what is called a "Career Pathway" which outlines the positions, salary, and training required to advance in a particular industry. Career Pathways help job seekers obtain the right credentials and skills to advance with specific steps and goals. Unfortunately employees at at all levels of experience often think they need to change jobs to advance. On the flip side many employers believe they need to hire people from the outside with specific schooling and degrees to expand. This type of thinking can cause a lot of turnover which is time-consuming and costly for both employers and staff.
Imagine what could happen if employers mapped out internal career pathways—up and down the ladder and laterally—within their organizations to define all the ways people could upskill and advance within the company they currently work for? Organizations and employees would both thrive because rentention is important for institutional knowledge, employee moral, productivity, growth. Here's how to get started.
List all the current job roles in your company and the skills needed to perform that job competently. Add any credentials needed and the income range that role gets paid. Sync each role with a job description.


Expand the job role list by adding new job titles needed to increase service offerings and activate expansion plans. Add any credentials needed and the typical income these roles gets paid. Create job descriptions for each role.


Map out all of these roles in an organizational chart, color coding the roles you currently have differently than the roles not yet hired for.


Next make a plan to conduct a skills gap assessment for all employees. This process should include:
- A review of each individual employee's Key Performance Indicators (KPIs).
- A personal interview and feedback review with employees.
- Feedback from managerial staff.
- A skills assessment using a test that is appropriate for the industry and job function.


Once the skills of each employee are identified, you can compare them to the list of necessary skills needed for each role to determine where the gaps are. The gaps can be listed by individual employee, team, department or organization, depending on how you want to address the deficiencies.


Once data is collected its important to act on it in a timely fashion, otherwise a lot of time and money will have been spent with no results. Start by referring to the chart created in step one and two to map out a plan for remedying deficiencies and/or planning for staff advancement. Today training can take many forms—online modules, workshops, seminars, in-house training, or credentials that require enrollment in a school—giving employers and employees a lot of flexibility in managing work/life/family balance.


Most importantly measure and track training progress and outcomes. Schedule regular meetings to review what you want to accomplish on an organizational level and in support of your employee's growth.


Mapping out internal "Career Pathways" is a creative and useful process that puts employers in a strategic, proactive, and positive mindset that can prepare your entire organization for the future. Lead on.